Volunteer Program

106 Weeks Road, Gorham ME 04038

Phone: (207)222-1117

FAX: (207) 839-5235

District Coordinator





Heidi McGouldrick

District Volunteer Coordinator



---
***The volunteer orientation scheduled for tonight, Tuesday, February 7th has been rescheduled for Thursday, February 16th at 6:00 pm in the GMS library.
Thank you for all of your time and efforts
to the Gorham School Department!
---
Welcome to the Gorham Schools Volunteer Webpage!
Please read through this process BEFORE you fill out the registration forms.
We look forward to working with you!
The process for becoming a volunteer for the Gorham School Department is as follows:
1.
Registration
- Registration is completed each school year online at the www.gorhamschools.org website. It is preferable that you register at the end of August or the start of September to ensure that the background check has time to process. An email contact is appreciated. Please do not wait until the last 2 months of school to register as I can not guarantee that it will be processed.
2. Background check - The background check needs to be done every school year.
3. Volunteer orientation - Have you attended the one-time volunteer orientation in the past? If the answer is yes, then you are only responsible for completing the online registration. If the answer is no, please check this website for an orientation date/time that will work for you. Volunteer orientations last about 25 minutes.
5. Canceled orientation due to weather - A volunteer orientation will be canceled if all Gorham School events are canceled due to weather. Example: if there is a scheduled evening orientation and Gorham Adult Education and Gorham School Dept. cancels classes for that day, afternoon, or evening then the volunteer orientation that is scheduled for that day will also be canceled. Please check below for updates on evening orientations.
Thank you!!!
---
Here are a few of the many volunteer opportunities that Gorham Schools has to offer!
Please check in with each school as they do vary.....Thank you!!!
Classroom volunteering, chaperone field trips, chaperone a GMS school dance,
help with a kids club, mentor, tutoring, prep work or photocopying, help with school
plays/musicals, athletic activities, volunteer to help with hearing and vision screenings,
volunteer in the library, tutor an adult ELL student, help in the art department...etc.
Volunteer Forms below are for the 2016-2017 school year!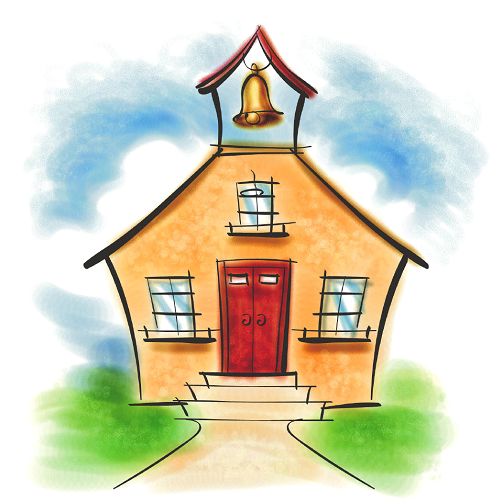 Mission Statement
The Gorham School Volunteer Program's mission is to increase student achievement through meaningful parent and community involvement in our schools.
Your tremendous donation of time, skills, talents, warmth, and attention is invaluable to our students and staff. Thank you!!!
---
The Volunteer orientations for the 2016-17 school
year are listed below!!
Volunteer Orientation Dates For Those who Have Not Attended One in The Past.
2016-17 School Year
Monday, September 12th - Village School 9:00 am - completed
Thursday, September 15th - Great Falls School 9:00 am - completed
Friday, September 16th - Narragansett School 9:00 am - completed
Tuesday, October 18th - GMS library 6:00 pm - completed
Wednesday, November 16th - GMS library 6:00 pm - completed
Thursday, January 12th - GMS library 6:00 pm - completed
Tuesday, February 16th - GMS library 6:00 pm
Wednesday, March 8th - GMS cafeteria 6:00 pm
Monday, April 10th - GMS library 6:00 pm
Thursday, May 4th - GMS library 6:00 pm
This one time orientation takes about 25 minutes and must be completed before you
start your volunteer time with Gorham schools.
---
A message from Superintendent
Heather J. Perry
Dear Parents, Guardians, and Community Members,
 
Thank you for considering volunteering for the Gorham School Department!  It is only through the helping hands of volunteers just like yourself that we are able to do many of the wonderful things that we do for students!  The Gorham Schools truly appreciates your willingness to serve our children. 
 Volunteering in the field of education is very different than it was just 20 years ago.  Unfortunately, due to events such as Columbine or Sandy Hook, schools must make extra efforts to ensure the safety of all children attending our schools.  As a parent/guardian, grandparent, caregiver, or community member, I'm sure you stand with us in making sure our students are safe and continue to be under the care of the most qualified and caring adults.
In the interest of protecting the safety of students and staff, the school unit continues to conduct criminal background checks on all volunteers who will be working directly with or will have access to students, including those chaperoning students on field trips or school sponsored excursions.
 
When you fill out your volunteer registration form, you will be asked to provide your birth date and maiden name (if applicable).  This information will then be submitted to the State Bureau of Identification.  Please know that if anything does show on your records check, that it will not necessarily bar you from volunteer service.  I will review any reports of criminal history and will decide whether the person may volunteer.
 
Once again, THANK YOU for your cooperation, patience and understanding.  The Gorham Schools are grateful for your willingness to donate your time, energy and expertise to our children and doubly grateful for the tremendous contribution you have made and will continue to make to the children of this community through your efforts.
 
Sincerely,
 
Heather J. Perry,
Superintendent of Schools    
Heather J. Perry
Superintendent of Schools
Gorham School District
75 South Street, Suite 2
Gorham, ME 04038
---
* On Going Opportunities at Gorham Schools *
Volunteer Help wanted at Gorham Middle School
* Looking for a volunteer or a couple of volunteers to share the task of manning a
recycling station at lunch time (11:00 am - 12:20 pm). They are looking for everyday, Monday-Friday.
If, however, you do not have everyday available but might have a couple of these days open at the
* Please consider donating any outside recess toys to the Gorham Middle school...
Some examples are: frisbees, balls, wiffle bat/ball, jump ropes.....etc.
* Looking for approved volunteers to chaperone middle school dances. Please contact Laurie Deluca or Kristen Fitz
at 222-1220 for dates. Thank you!
---
*HELP NEEDED ASAP*




Kitchen Substitutes Needed




Gorham School Dining Services is currently looking for substitutes district-wide for immediate vacancies.




Work while your children or grandchildren are in school and be home before they get off the bus. If

"Employment Opportunities" link then click "Application for a Non-Teaching Position.pdf":